Have you ever had a white Christmas?
I'm still waiting for mine… yes, I know, I'm 39¼, but my inner child and I still bounce out of bed on Christmas morning to peer out the window.
That's Wolfie👇 (my actual child)
In Kékestető* last weekend, the air is so clean and pure, there's a clinic up there for people with lung conditions.
*approx. 200km from where we live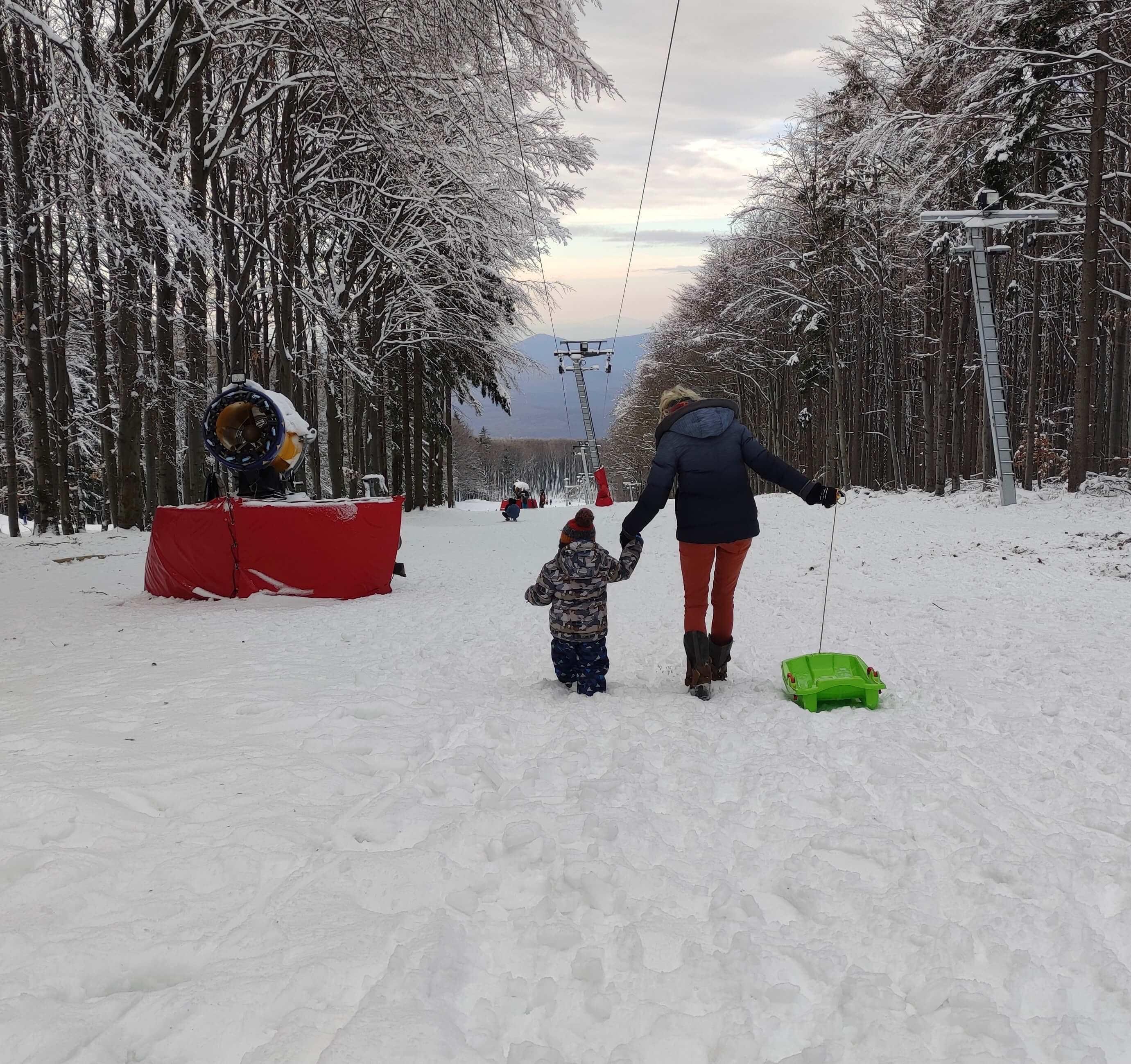 I can finally justify getting my own skis! 🎿
The slopes are gentle, but what's fab about living on mainland Europe is that we can drive to The Alps in about 12 hours for some reds 🏔 or even Poland in about 4 hours.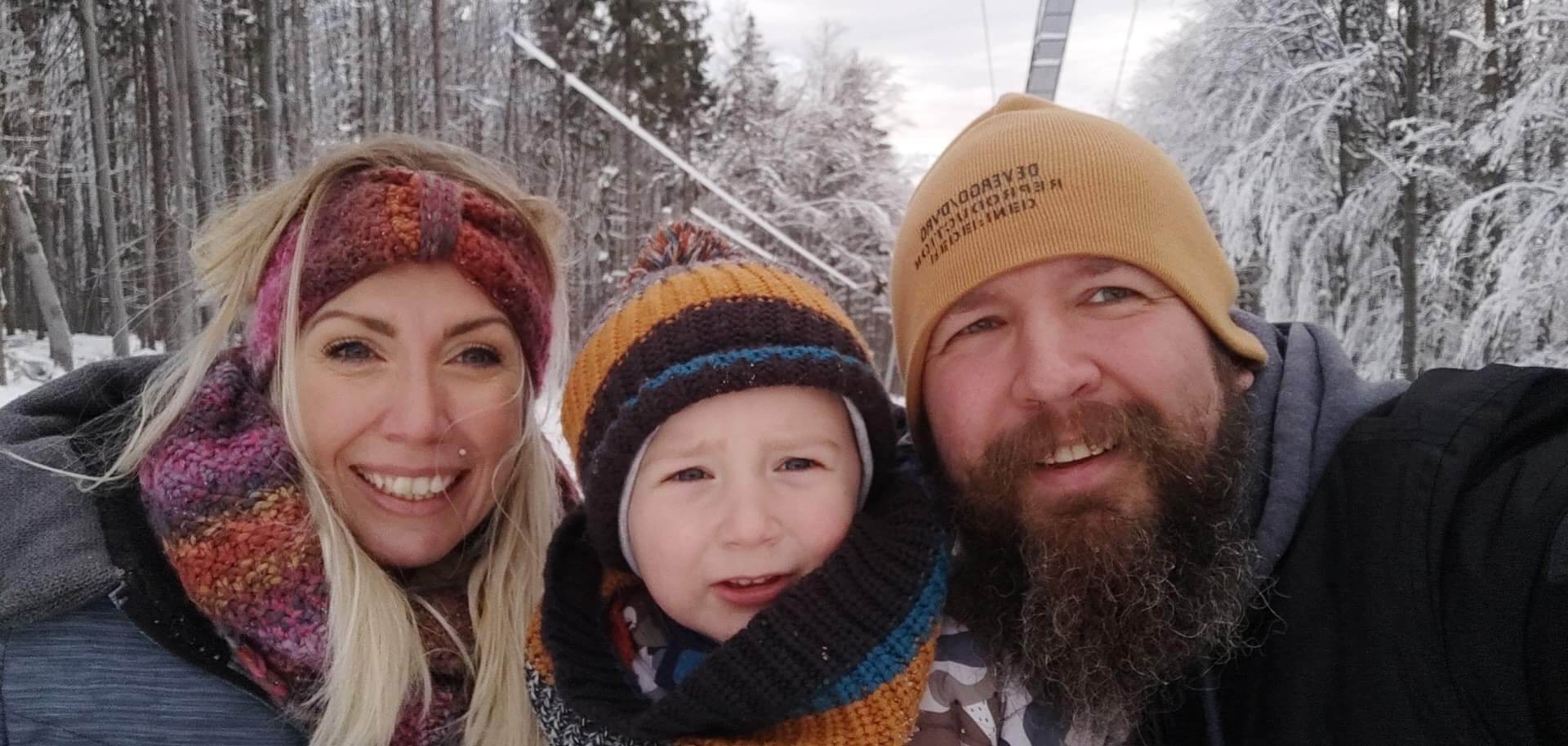 Laz and I are ying and yang but our common denominator is going on wild adventures… poor Wolfie, he has no idea what he's in for 😂
My next collection of paintings feature lots of serene, icy blues, greys and whites, I can't wait to show you.